Singapore Dreaming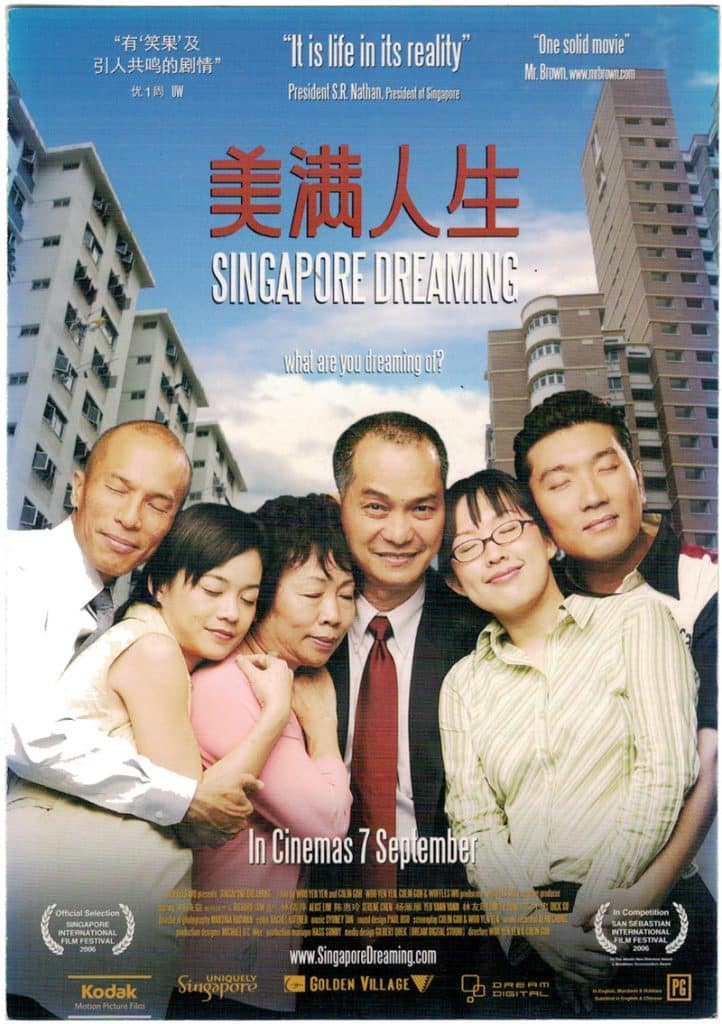 Woffles Wu presents SINGAPORE DREAMING
A film by Woo Yen Yen & Colin Goh
Singapore Dreaming (The film was released on 7 September 2006) is the epic story of a family with big dreams, living on a small island. Disappointed by his failed dreams, Loh Poh Huat visits his frustrations on his family. So when he wins the lottery, everyone believes the money will deliver them from their struggles. However, Loh dies abruptly and his elaborate and surreal Taoist funeral pitches the family into a battle where the stakes are the very meaning of life itself.
Singapore Dreaming stars award-winning actors Richard Lok, Serene Chen and Lim Yu-Beng, as well as Yeo Yann Yann, Alice Lim and Dick Su.
It is also the first film to feature the collaboration of top Singaporean and New York talents, including brilliant cinematography by Martina Radwan (the 2004 Oscar nominee ' Ferry Tales'), a powerful score by Sydney Tah (producer/arranger for Kit Chan, Dick Lee, Leslie Cheung and ' Singapore Idol' Taufik Bautisah), sensitive editing by Rachel Kittner (the 2006 Oscar nominee 'Street Fight') and lush sound design by Paul Hsu ('The Hulk' and 'Men in Black II').