I was stupidly convinced at a beauty salon to have my nose bridge raised by a "doctor" from China.
Six months later, my nose looks like an elephant's trunk. Please help.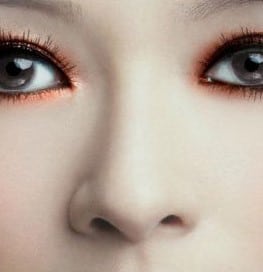 The practice of "cosmetic surgery" in salons by unlicensed overseas "doctors" or beauticians is rampant across Asia and brings untold misery to many victims like yourself.
It is a breach of medical ethics for beauty salons to work in conjunction with licensed or unlicensed physicians. Beauty salons are also not licensed to perform any form of surgical procedure or administer injections, be it for beautification, rejuvenation or for local anaesthesia. This can only be done by a medical doctor, and such an act by an unlicensed person can be reported to the Ministry of Health and the police.
Unfortunately, the unethical practice of filler injection has been going on for the last 30 to 40 years and you were probably injected with an industrial-grade (not medical) liquid silicone. Medical grade silicone is very expensive and it is unlikely that a beautician would use this.
When this industrial-grade silicone is injected into the face or nose, it initially gives the desired effect. However, silicone is highly reactive and starts up an inflammatory reaction that becomes apparent only after several months. We call this a "foreign body reaction". The silicone also begins to spread outwards, creating a bloated disfigurement where the face looks like a caricature of itself. The only way to revert this is to try and remove the affected tissue.
If the silicone is confined to only your nose, I have good news for you. The silicone can be removed without damaging the overlying skin or leaving a nasty scar. An anatomical study of the nose that I published in a scientific journal 13 years ago, has allowed plastic surgeons to have a clearer understanding of the nasal soft tissues. As such, we can now remove the affected tissue, restore the shape of your nose with a proper prosthesis or graft and achieve excellent results.
The bad news is that if the silicone has spread to other parts of your face, there is no way to effectively remove all the injected silicone as there are important nerves running through these areas which could get damaged.
I had a 16-year-old patient who had her breasts injected with silicone by a beautician. The silicone later congealed into solid lumps and her breasts looked like bags of marbles. The only way out was to remove both her breasts and reconstruct them. A heavy price for a simple mistake!
Yes, mistakes are always more difficult, and expensive, to correct. Find out all there is to know before you take that big step.
Fast Facts
Prices vary widely for the areas being treated, the amount of silicone removed, the degree and complexity of the correction and the expertise of the surgeon.